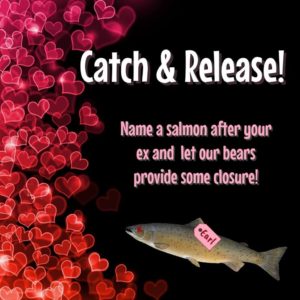 El Paso Zoo in El Paso, Texas (where else) has a great Valentines special! You can name a cockroach after your ex and they'll feed it to their animals! Must be very satisfying for some people. If you want to join, check this facebook post!
Other zoos have followed this idea. The Oregon Wildlife rehabilitation center has salmons you can name, they'll be fed to the bears.
[read the entire article]
read more...